Natural Success Newsletter
This Newsletter Contains:
Create Your Destiny – Registration is Open

Unveiling Our African Adventure: Team Safari Chronicles

Problem Solving with Purpose: The Key to Creative Clarity
What is life without a touch of magic? As our team enjoyed a remarkable adventure together in the wilds of Africa, we've also been diligently working behind the scenes to bring you a truly transformative experience – the Create Your Destiny course.
Without further ado, the doors are now open for enrolment. Join us this September for a journey that holds the potential to change your life. What's even better? This exclusive 5-day live online course, which is normally on our website is priced at US $2,970, is being offered for FREE.
https://www.naturalsuccess.io/cydfree
In a world overflowing with distractions, demands, and decisions, how often do we tap into the real power that lies within us? The power to rely on your own wisdom, the power to live and express your highest potential – this is the essence of Create Your Destiny. If you talk to our course graduates, thousands will tell you how this course was the best thing they have ever done.
We work with the premise that focus creates reality, and it's true. Whether we realise it or not, we are always focused on something – and that focus creates our reality. This course, rooted in the profound principles of Alchemy, goes beyond surface-level insights. It dives deep into the core of your being, revealing what you've been focused on unconsciously, and offers a transformative roadmap to shift that focus towards what you genuinely want to create.
And the best part? This experience isn't limited by geographical boundaries. With sessions available in various time zones, you can embark on this journey no matter where you are in the world.
Join us in creating a world of transformation, one magician at a time, until we create at least 1 million, for that has been my intention since the pandemic. Your participation doesn't just impact your life; it ripples outward, touching the lives of those around you.
By sharing this opportunity with your friends and family, you extend the invitation to unlock their potential as well. Imagine the collective power of a community all living their true capacity and creating a world filled with limitless possibilities. Each person you invite adds to the wave of change, a wave that holds the promise to elevate countless lives. Let's build a network of individuals who are not only expressing their highest potential in the world but also inspiring others to do the same. 
https://www.naturalsuccess.io/cydfree
Create Your Destiny will run online over 5 consecutive days:
UK and Europe – September 13 -17, 2023 Wednesday – Sunday
9 am – 5 pm UK time
Australia, New Zealand and Asia – September 6 – 10, 2023 Wednesday – Sunday
9 am – 5 pm Sydney time
USA and South America – September 13 – 17, 2023 Wednesday – Sunday
9 am – 5 pm PT time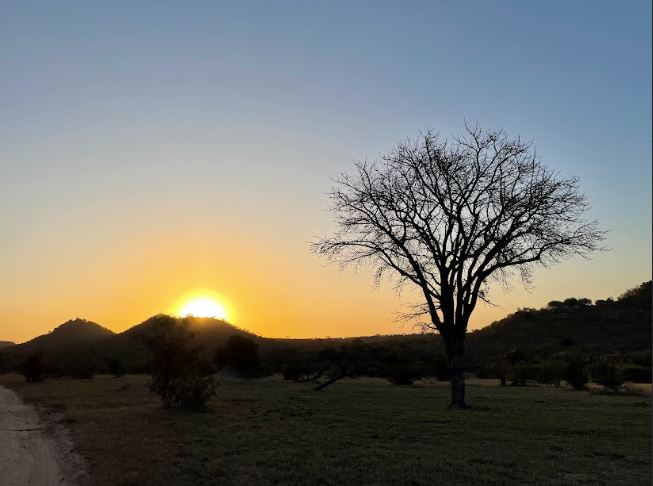 Unveiling Our African Adventure: Team Safari Chronicles
It's hard to put into words the profound magic that enveloped our team as we journeyed through the untamed landscapes of Africa during our unforgettable Team Soul Safari.
Picture this: the vibrant connection that comes alive when you meet face-to-face after mostly communicating online. For some of us, this was the first time our virtual bonds translated into tangible moments, enriching our time together in ways that only real interactions can.
But it wasn't all adventure and exploration; amidst the awe-inspiring landscapes, we huddled and strategized, employing our collective intuition to shape the future of Natural Success. Stay tuned, as this space will soon bring you some exciting updates and news. What I can assure you, without revealing too much, is that a transformative wave is building, and remarkable changes are on the horizon.
Africa, with its palpable energy and grounding essence, provided an unparalleled canvas for our work. It's a space where dreams align with the heart, where ideas materialize, and where the intangible meets the tangible.
In between soul-enriching safari drives, where we witnessed wildlife in its truest form, we shared numerous sunrises and sunsets, savoured food lovingly prepared by the hands of the locals, and engaged in countless conversations that deepened our understanding of each other and our mission.
Let's not forget, amidst the purposeful work, there was an ample dose of laughter and joy. After all, a successful journey is one that intertwines hard work with moments of pure delight.
As we return from the heart of Africa, we carry not just memories, but a renewed commitment to our shared mission. The magic of Team Soul Safari continues to reverberate, inspiring us to infuse that same spirit into everything we do.
Stay tuned for the exciting changes on the horizon. Our adventure in Africa was just the beginning of the extraordinary journey we have in store for you.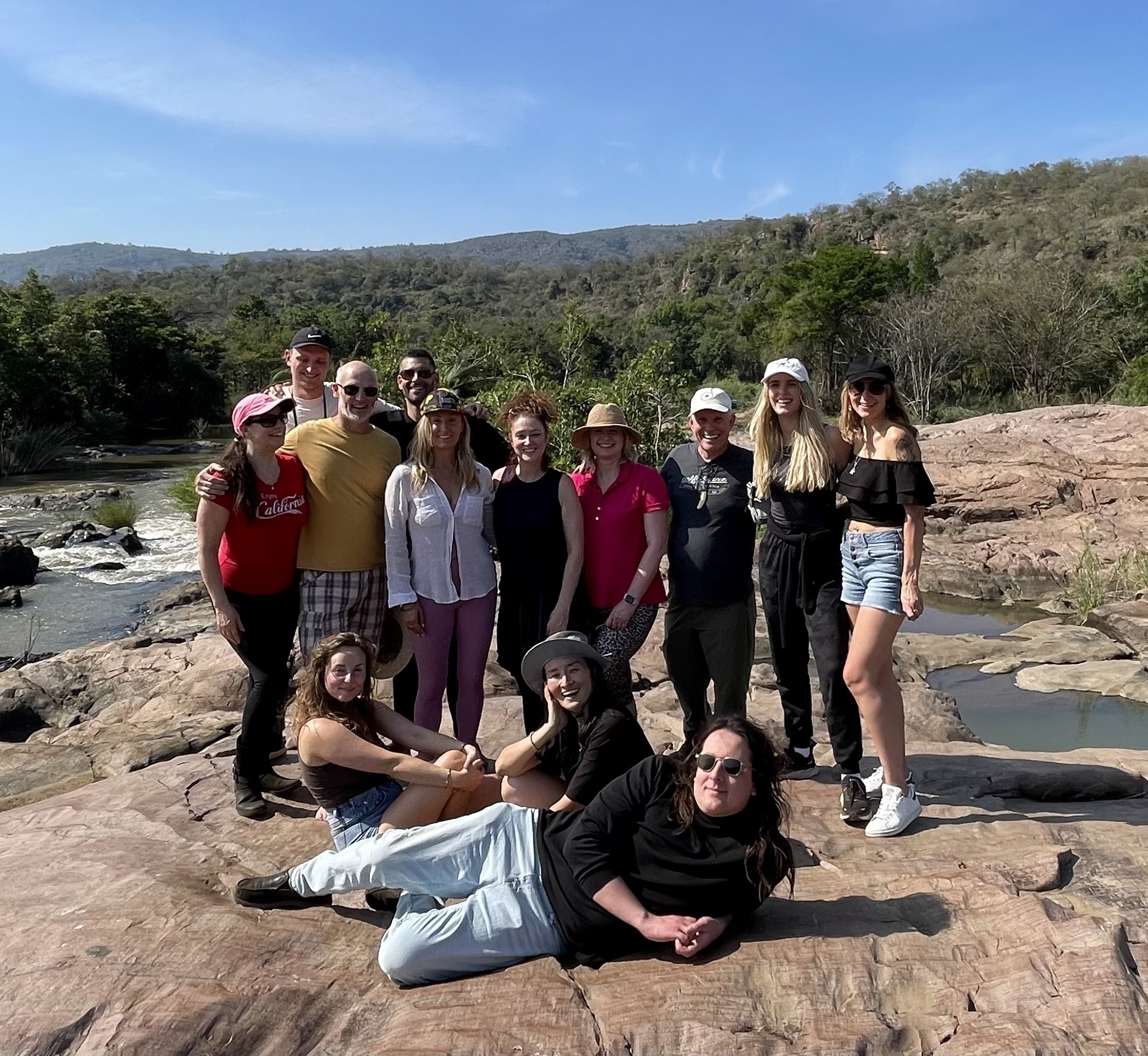 Problem Solving with Purpose: The Key to Creative Clarity
The most powerful way of looking at any problem is by first establishing what you want.
Society does not train its members in that skill very well…at all. You can tell people's relationship to unwanted situations just by how they talk about them. Most of the time they are just focused on the conditions that preclude them from having what they'd love, including whose fault it is (mostly not theirs).
Remember, your mind wants to defend your identity by establishing that it's not your fault, that you are a victim of circumstance. So, it's going to be preoccupied with finding evidence of your powerlessness in the face of a situation. The more you use your rational mind to figure out a solution, the more intractable the problem will appear. Very often to the point that you forget what you wanted in the first place.
When you put your attention on the end result (and even better, assume you have the power to manifest it) then your Natural Ability comes into play and starts making connections that haven't been made before. Your creativity kicks in and the inspirations and resources to achieve the desired outcome begin falling into place.
Powerful creators do take circumstances into account, but they don't agonize over them. They quickly establish what they want and give that the power.
So, when faced with a challenge, take a moment to ask yourself: What is it that you truly desire?
Thank you for being a part of the world's #1 Creative Orientation community…. Keep in touch and know that we love you!
Love and magic
Sign up and stay in touch.
Get updates on our free trainings, insights and William's books
We dislike SPAM as much as you do and we promise not to give your details to anyone else. We may email you event invitations and blog articles created by Natural Success only.