Natural Success Newsletter
This Newsletter Contains:
Superconscious (SC) & Create Your Destiny (CYD) – What's love got to do with it?

Pat Lynes – how he used magic to create the UK's business of the year  

Faces behind Natural Success – who is William Whitecloud?

The Unconscious Belief Series – 'I am Unworthy'
HAPPY VALENTINE'S DAY
Happy Valentine's! Here at Natural Success we see love as something that connects us to the heart, and we create from that space. So many people look for romantic love (and it is beautiful when you have it), thinking that it's what is going to fulfil them, though, as many of you might have noticed by now, it's not that simple, is it?
So here is my recipe for finding love… when you live your true nature and purpose – that's when love finds you. There is nothing sexier than a person radiating their truth and shining their light in the world.
With this in mind, we are giving you some love on Valentine's Day. ?
The long-awaited Create Your Destiny Online (CYD) course starts in March (8th March 2022 for the UK and 12th March 2022 for Australia).
You'll notice I have now split the training into 2 parts;
Superconscious Intuition – this will be FREE for all participants and run for the first 2 weeks as a stand-alone training
Create Your Destiny – this will run immediately after Superconscious Intuition for 3 weeks as a follow-up manifesting training
Whilst you can complete Superconscious for free, CYD is now US $97, which is still very little considering that before the pandemic, when I ran it live, it was US $700.
How to join Superconcious Intuition and CYD
Join Superconscious Intuition & Create Your Destiny
https://www.naturalsuccess.io/superconsciousfree
Complete the 2-week FREE training Superconscious Intuition
You'll see a sign-up page for CYD once you sign up for Superconscious.
Join CYD and start to create the life of your dreams.
And please feel free to share this as far and wide as you like.
And the testimonial below from Pat Lynes is an excellent testament to the power of this work. Check out how he used magic to create the UK's business of the year.
Click on the image below to view.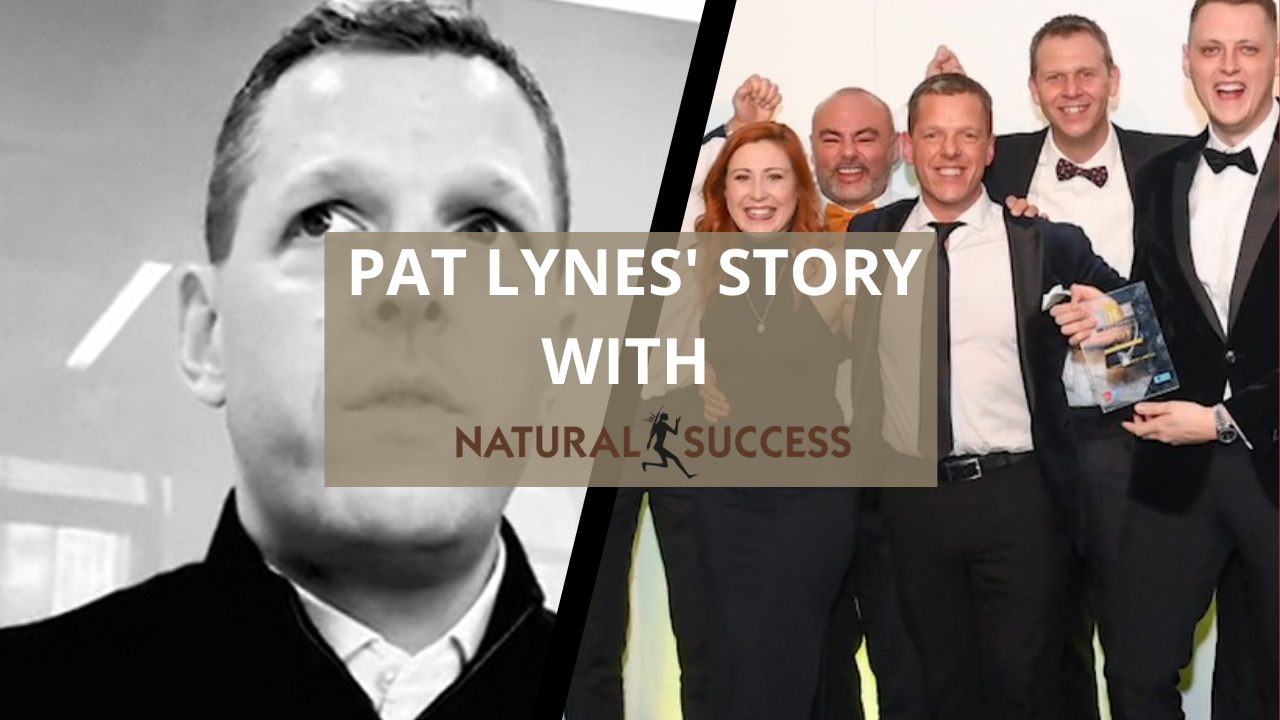 Who is William Whitecloud? 
We thought it would be great to let you know about the faces behind the team at Natural Success, starting with the one and only – William Whitecloud…
So, who am I?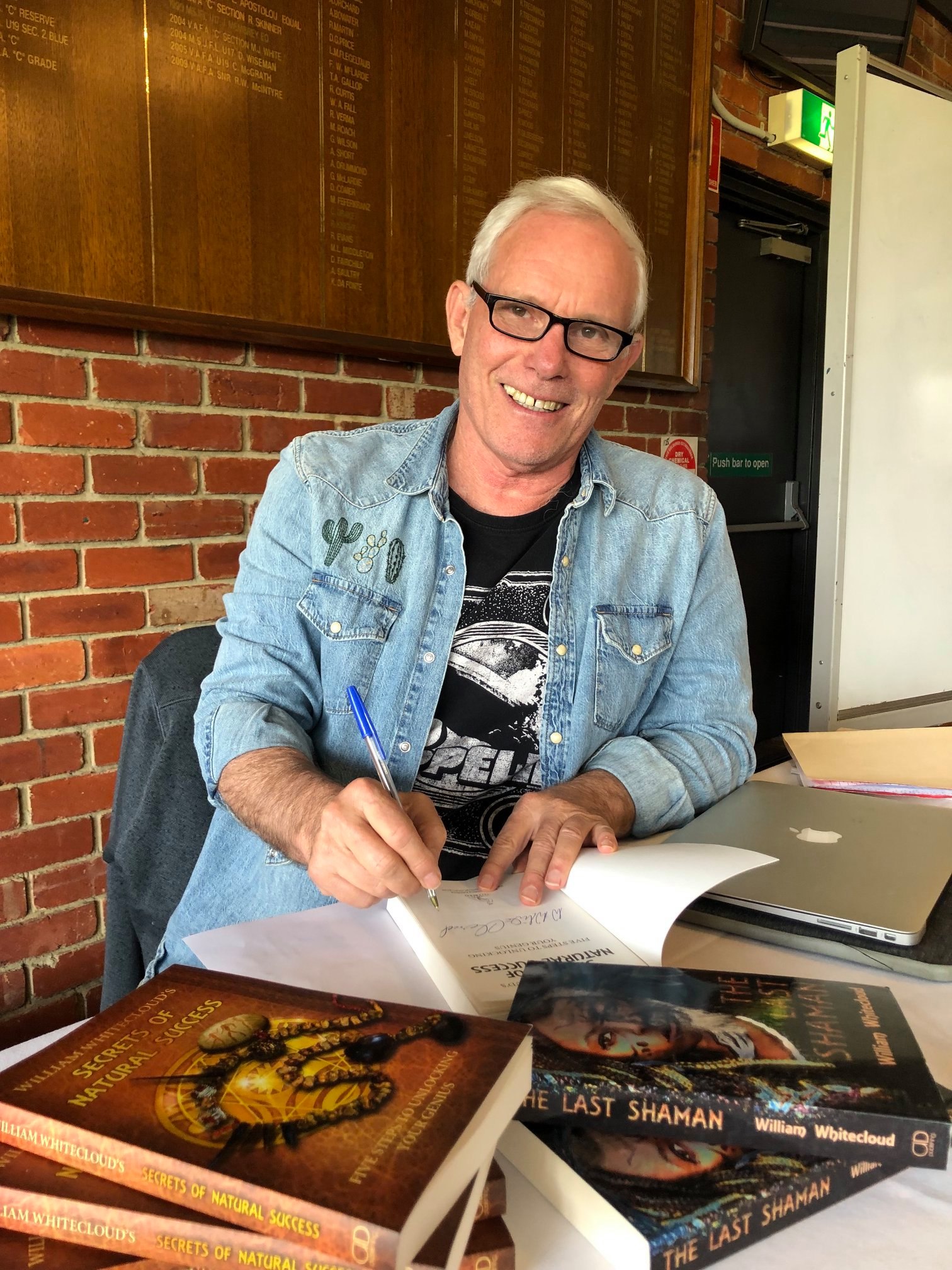 Growing up in the wilds of Africa among local tribespeople, my early childhood was an endless romp in the Garden of Eden, until I was eight years old, when I was packed off to a succession of Christian orientated boarding schools in the colonial education system.
It was forcefully impressed on me that my free-spirited nature and heathen superstitions were of no value to the socio-economic machine I was being conditioned to fit into. Ten years later I left school, cured of my innocence and wonder, and thoroughly convinced I had no choice but to find my place within the rational order of Western civilization. But my heart was never in it. I was a conscript, not a volunteer.
My first real job was working for a South African commodity trading company, where my indoctrination into the perception of capital as the prime mover behind life was sealed. In 1983 I immigrated to Australia and switched from trading physical commodities to speculating on global financial money markets. Ironically, my trading mentor was a highly successful analyst and trader given to using profoundly esoteric methods for predicting market movements. Having my eyes opened to the supernatural phenomena that held sway over these giant markets re-ignited my childhood fascination of hidden forces at play in the world.
Yet this window into the mystical nature of the universe did nothing to free me from my disillusionment with an existence that seemed designed solely to fulfil societal expectations. In quick succession I developed substance abuse problems, lost all my money, my marriage broke down, and I was diagnosed with a supposedly incurable life threatening illness. With my life at rock bottom, my attention turned from merely observing phenomenon at work outside of myself to seeking ways in which I could practically apply magic to create what I truly wanted: a life rich in health, wealth, love and creative expression.
This search brought me into contact with the alchemical principles of Hermetic Philosophy and the ideas of Robert Fritz, founder of Technologies for Creating. Both modalities pointed to the premise that we subconsciously create our own reality and that there is a way in which we can direct the subconscious mind to create the reality we choose. As I delved into these superbly effective principles for reconnecting with and manifesting what is truly important to the human spirit, I made the most startling discovery: that the sad story I just told you about myself was just that – a story. It all really did happen, but it was simply the unfolding of a script I myself had written. Thankfully, this was not the sum total of my revelation. I also discovered that I could make up a new story, one that reflected my true potential. Watching every area of my life rapidly healing and prospering, as I applied my new understanding, confirmed to me what I had believed as a child. Life is magic.
In 1996, inspired by the momentum of my own self-transformation, I founded a program called Living From Greatness, a personalized course dedicated to empowering participants in discovering and living their authentic nature and potential. While continuing to be involved in the LFG program, which later became the Natural Success project, I have also worked one on one with thousands of people, coaching them in bringing their dreams into reality. My thirty- year search to discern the essence of what it takes for people to connect with and live effortlessly from their creative spirit forms the basis of my three books, The Magician's Way, The Last Shaman and Secrets Of Natural Success.
I now live in Venice Beach, California, where I devote my time to evolving the Natural Success curriculum, writing, developing movies, enjoying my family, and letting life unfold by magic.
The Belief Series – 'I'm Unworthy'
If you are familiar with my work, you will be aware that we all have unconscious beliefs, which will be covered in this and subsequent newsletters. I'm going to introduce you to the twelve Fundamental Belief Systems shared by human beings in every culture and civilization on the planet. By "fundamental", I mean that no matter what diversity of form a Belief takes, it can be reduced down to one of twelve essential Beliefs.
Each belief seeks to compensate for its own sense of limitation, causing dysfunctional strategies and behaviours. Once you are awakened to their existence, you become more sensitive to their insinuations. This helps you hear the creatively low-level rubbish your Unconscious is trying to convince you of, and what is behind the limited, unwanted dynamics you have been creating in your life.
"I'm Unworthy" (most prevalent Unconscious belief of all) 
 Seeking: Self-referential love and approval 
Strategies: 
Seeking approval/harmony, but then rejecting the same, as receiving it would contradict the belief of being unworthy. 

Unconsciously arranging to be rejected, as this proves there's nothing about you worth loving. 

Taking steps to attract love and to belong by trying to please others. 

Taking everything personally—everything you hear is about you. This may manifest as extreme sensitivity or paranoia: "How does this relate to me?" "What does that say about me?" "What do they mean (about me), by that?" 

Becoming the centre of a controversy, being dramatic or a martyr. This tests your worth, and answers the question, "How much do people accept me?" 

Setting high standards and punishing yourself relentlessly. 

Doing things, a "worthy" person would do. For example, being a good Christian, environmentalist, or human rights activist, not because you truthfully care about these, but because they are what you think others consider to be worthy. 

Leaving situations such as jobs or relationships before others find out how unworthy you are. 

Using collusion, which in this case means enrolling people in your own virtues and the shortcomings of others. 
This and the remaining fundamental beliefs are covered and explained in the Create Your Destiny Online course.  
Happy creating and heaps of love from the team at Natural Success!
Love and magic,
Sign up and stay in touch.
Get updates on our free trainings, insights and William's books
We dislike SPAM as much as you do and we promise not to give your details to anyone else. We may email you event invitations and blog articles created by Natural Success only.