Natural Success Newsletter
Words from William
In the first Newsletter of the year, you will find the following: 
Four hundred billion vs two thousand – what does that have to do with Creating Your Destiny? 

'Give up your story' – how I remembered I'm not a victim 

Creators' Academy – 'Hogwarts' in real life?

Natural Success Coaches of the Year 
Create Your Destiny
What is the difference between 400 billion bits vs two thousand bits of information? I'll tell you… 
There are 400 billion bits of information available for our brain to access every second. Yes, you read that right! It's 400 billion bits… so, imagine the possibilities. 
But guess what? We focus on 2000 bits, which is the repetition of what we already know based on your past. Shocking! Two thousand bits, which we replay in our brain over and over again… If you think of exceptional leaders in any industry, thriving businesses, great works of art and music – they're all the result of coming from beyond the 2000 bits.
Speaking of which, we are more than halfway through the first month of the new year. So, naturally, this makes me think of new year resolutions – e.g., losing weight, getting fit, finding a new job, starting your own business, meeting the love of your life, getting a divorce, starting a blog …. And the list goes on.
How many people do you reckon would have given up on theirs now? ?
There's a reason why resolutions don't last – and if you are a part of this community, you're very likely to understand why. And if you don't but would like to find out… let me remind you that very soon, we'll start the registration for Create Your Destiny (CYD) Online Round 6.
As you most likely would have heard by now – we're on the mission of serving one million people taking CYD online. So join the waiting list here and as always – please remember to share it with friends and family.
 The 30-day 'Give up Your Story' Challenge Update
If you recall from the previous Newsletter, we started a 'Give up your story for 30 days' challenge at the beginning of January. This is, in essence, about noticing what you unconsciously are telling yourself on a day-to-day basis and how that determines how you see yourself and others; thus, it influences your behaviour, interactions, and decision making in negative ways. 
I don't know about you, but it's definitely helped me start the new year with a more positive reframe. 
First, I had to cancel my plans to join my family in Hawaii for Christmas and New Year because I tested positive for COVID. Then, because I was idle over that time, I started looking at my business and finding lots of fault with it. Finally, my plans for attending a fabulous New Year's Eve party were shattered by the sewerage system in my house going haywire and creating a shit storm on the ground floor. 
By New Year's day, I felt like the world was against me. I was more upset by the idea that my circumstances were a personal affront than the actual circumstances themselves.
When Inga (our team member) posted that the 30-day challenge was starting, it made me acknowledge how uptight and resentful I had become. And when I checked in with what was up for me, I realised what a victim I was being, subconsciously assuming this was all a personal attack on me. 
With that, I reminded myself that shit does just happen…. ? Yes, even to me… 
One of the most potent premises we teach is that it's not about never losing focus, but it's about the ability to refocus. If you're human, that is. 
And though I'm not in complete control of my circumstances, I can take responsibility for them. So, with that, I could laugh off my shitty thoughts and feelings (remember – they aren't real) and focus on the great things me and my team and my clients and my friends and family are creating this year. And the truth is, I'm not cursed – I'm very blessed.
And so… what would it take for you to give up your story? And how could that change how you feel and what you create?
Natural Success Membership – Creators' Academy 
We've been working very hard, behind the scenes, on creating a Natural Success Membership platform – called the Creators' Academy. It's for people like you and me, who want something extraordinary, and the average social media platforms just don't cut it. 
It's all about diving deep into the creative orientation and having our very own space to share our creations, support, and inspire each other as we go along. 
With regular monthly events, practice sessions and other exclusive offerings… watch this space and do social media the Natural Success Way!
This is not far off from happening, so watch this space for more news.
Natural Success Coaches of The Year
Last year we came up with a genius idea of asking our community to nominate their favourite Natural Success coaches. But when you have a good idea, why use it only once when you can turn it into a yearly tradition? And that's precisely what we did… so yes, we did it again!
Last year's winners were Linda Blythe and Craig Goddard – what a great duo! Thank you both for your continued contribution and for setting the bar. Not only do we continue hearing great things about you in the community, but we are also very grateful for your service during our live Create Your Destiny courses.
I'm pleased to introduce this year's co-winners…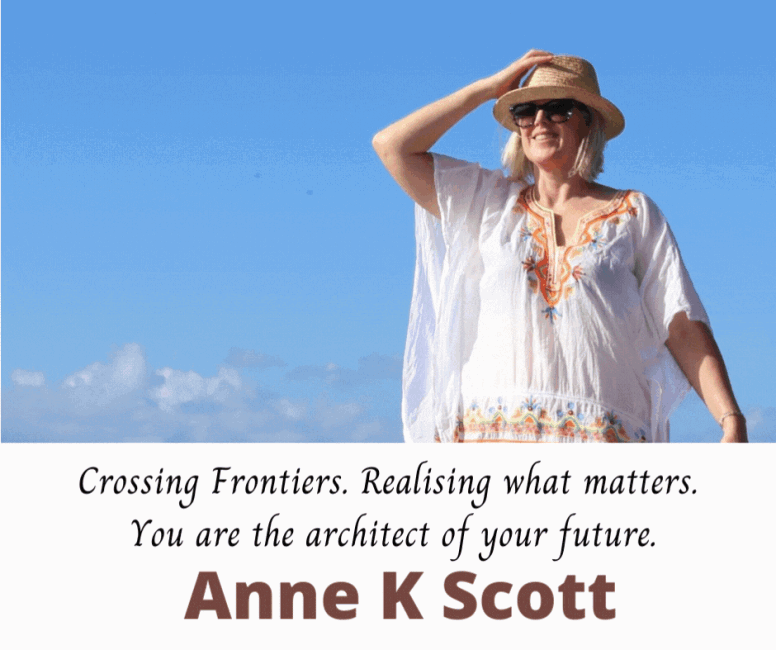 UK/European coach of the Year – Anne K Scott
Anne obviously was a very popular nominee, with all her advocates pointing to her long-standing leadership within our community and her dedication to the growth of individuals and the Natural Success movement itself. Most telling of all, Anne was the unanimous choice of fellow coaches, referencing her prodigious skill and passionate support. Thanks, Anne. After more than 10 years of unconditional involvement in our work and community, it is great to see you getting the recognition you so richly deserve.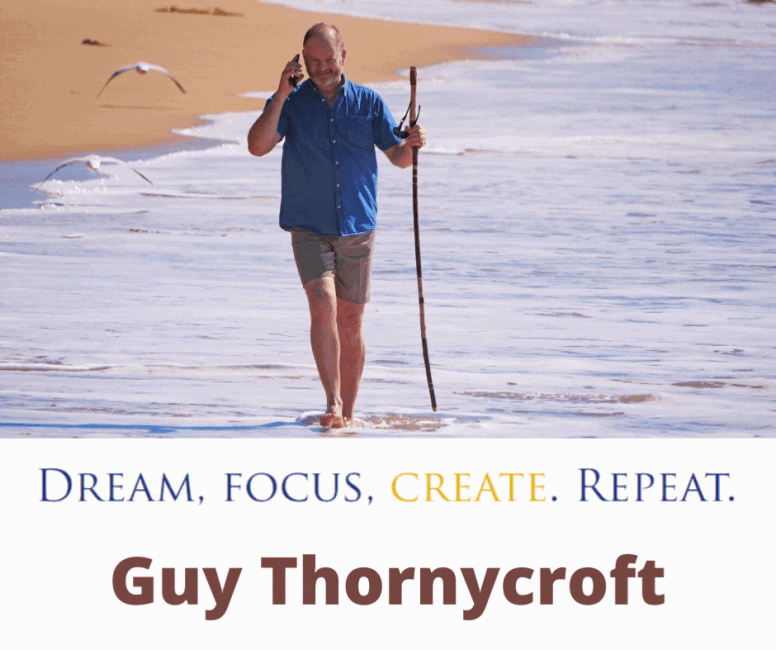 Australian Coach of the Year – Guy Thornycroft 
The nominations from Guy's clients were solid and plentiful, confirming what we already know. This man is a staunch supporter of our community and the creative modality underpinning it, as well as an expert guide to those he serves as a coach.
Guy has studied this work for the last 15 years and now it's his joy and pleasure to share that magic with others.
Thanks for your service, Guy. You really are a legend. 
Thank You
And last but not least… thank you, dear reader, for contributing your energy, joining our events, sharing our news and, most importantly, expressing your genius in the world. We love you. ❤️
Love and magic,
Sign up and stay in touch.
Get updates on our free trainings, insights and William's books
We dislike SPAM as much as you do and we promise not to give your details to anyone else. We may email you event invitations and blog articles created by Natural Success only.