Natural Success Newsletter
This Newsletter Contains:
Superconscious and Create Your Destiny – join the Waiting List

Women's Soul Safari – an invitation to join Christian Whitecloud in Africa

Natural Success Poland – we are launching in 2023

The belief series – There is a Way Things Are (a way the World Is)
Superconscious and Create Your Destiny
Making 1 million magicians…
We had a smashing round of Superconscious Intuition & Create Your Destiny (CYD). It's still hard to believe that it was round seven already! However, magic has its way of finding a place in people's hearts – the team at Natural Success and I are beyond happy that we are getting closer and closer to our end result of making 1 million magicians! ?
A big thank you and congratulations to everyone who completed the training, and those who helped run the group sessions. You contributed to our big vision, and I hope you got as much out of it as we have.
If you'd like to join in the making of one million magicians worldwide, please encourage your loved ones to join the Waiting List for the next round of Superconscious and Create Your Destiny. It will run in March 2023.
What's a better Christmas gift than a second chance in life?
https://www.naturalsuccess.io/SCWaitingList
Here's a picture of my Frenchie, Lulu, on the road to her dreams. ❤️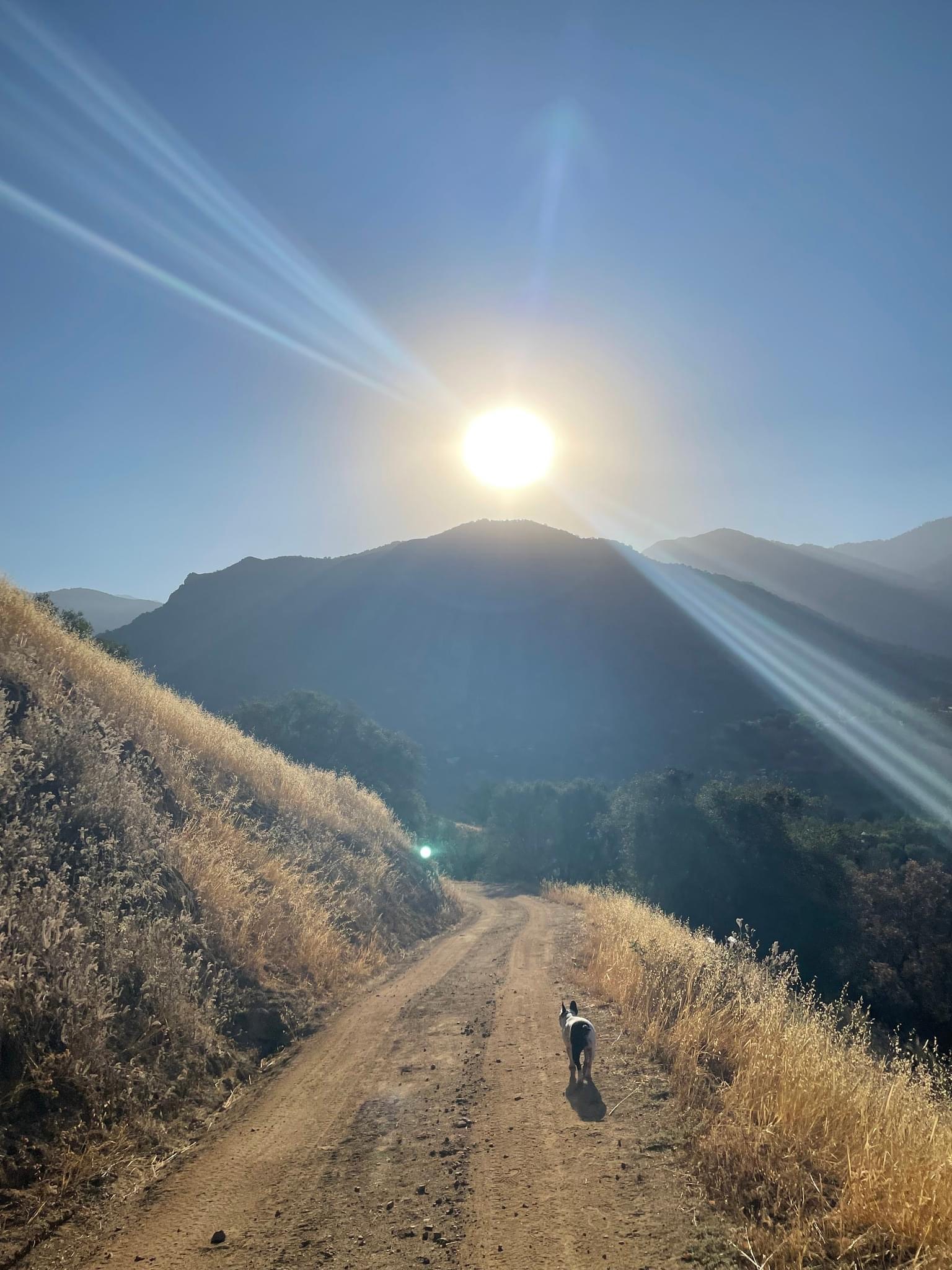 Soul Safari – an invitation to the ladies from Christian Whitecloud
Hi ladies!
It is with great delight that I share this wonderful opportunity with you.
As you may know, the African Soul Safari has been an absolute highlight of Natural Success adventures over the years.
Since 2011 when Will and I first conceived of the idea after our own life-changing trip, the Soul Safari has been the pinnacle of magical experiences, taking Magicians on a journey through ancient landscapes, coming face to face with mother nature's most majestic creatures and being immersed in the very heartbeat of ancient Africa and her people.
After the last few years being shut down, we are super excited to have the Soul Safari back in full swing for 2023 AND to offer the amazing opportunity to join me for a special Women's Soul Safari from 3 – 14 July 2023.
My first trip to Africa was with Will in 1994. Since then, Africa has played a significant role in my relationship with magic and developing a deep appreciation of the power in living from our true nature and the wilds of our own hearts.
In my experience, there is nowhere else on the planet that so profoundly reflects the unique beauty and magic that also exists in you and enhances the alchemy of your own evolution. Some of my most significant awakenings over the last 30 years have occurred in Africa, specifically on the Soul Safaris.
If you're a woman who feels the call to adventure, who knows there is more within, that deeper magic is calling, I invite you to join me as your guide for the trip of a lifetime. Having run retreats in Morocco and Greece, I am well aware of the unique transformation that happens when women come together using the principles of Natural Success. It's an incredibly empowering and freeing initiation into self.
The itinerary and costs will match the regular Soul Safari; US $9,500 will cover all your expenses from the start of the adventure until the end – accommodation, meals and activities. You will need to book your own return flight from your place of residence to O.R. Tambo in Johannesburg.
We are limited to 20 women total, with a number of seats already taken, to secure your place, please reply ASAP to support@naturalsuccess.io indicating your interest, and we'll send you an itinerary and agreement which you can look over and sign should you choose to join me. We are working quickly to secure all the bookings necessary for our travel, and places are allocated on a first-come, first-served basis.
I look forward to leading this epic adventure into the wilds of Africa with an amazing community of women in service to you shining!
Please note that to join, you must have completed at least Create Your Destiny and be over 18. And, again, please contact support@naturalsuccess.io to secure your place.
With love and magic
Christian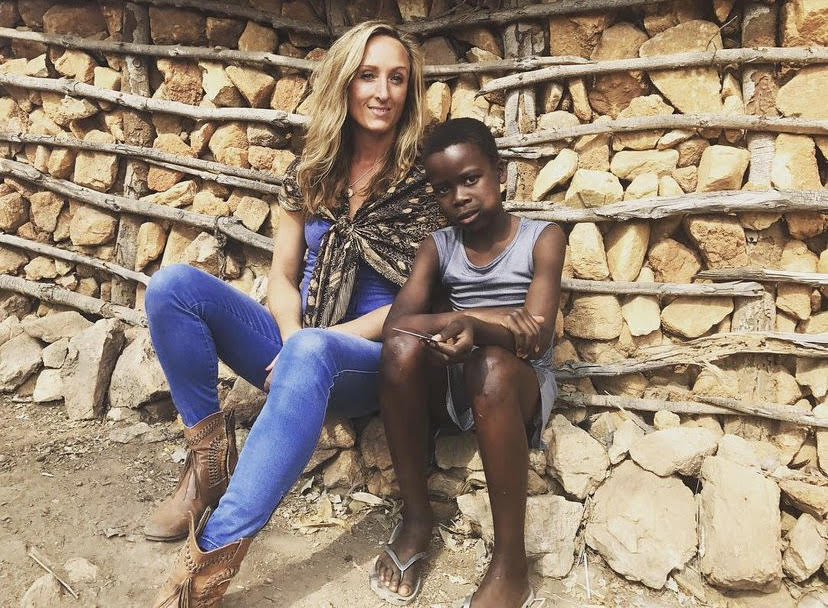 We Are Launching in Poland
For the first time in history, Natural Success is proud to launch our World famous Superconscious and Create Your Destiny courses in Polish. This is a new and exciting collaboration which will bring magic to Polish people all over the World.
It's coming soon ? and we need your help ❤️
If you:
?? completed any of the Natural Success courses and
?? are Polish yourself, or a part of the Polish community
?? wish to share the magic with Polish people
?? want to become one of our Polish ambassadors
Get in touch, and we will share more details with you. Email address teampl@naturalsuccessacademy.pl
Many magical ? gifts and opportunities await, so come and join us!
With love, Aneta (our Natural Success Polish facilitator) from Natural Success Polska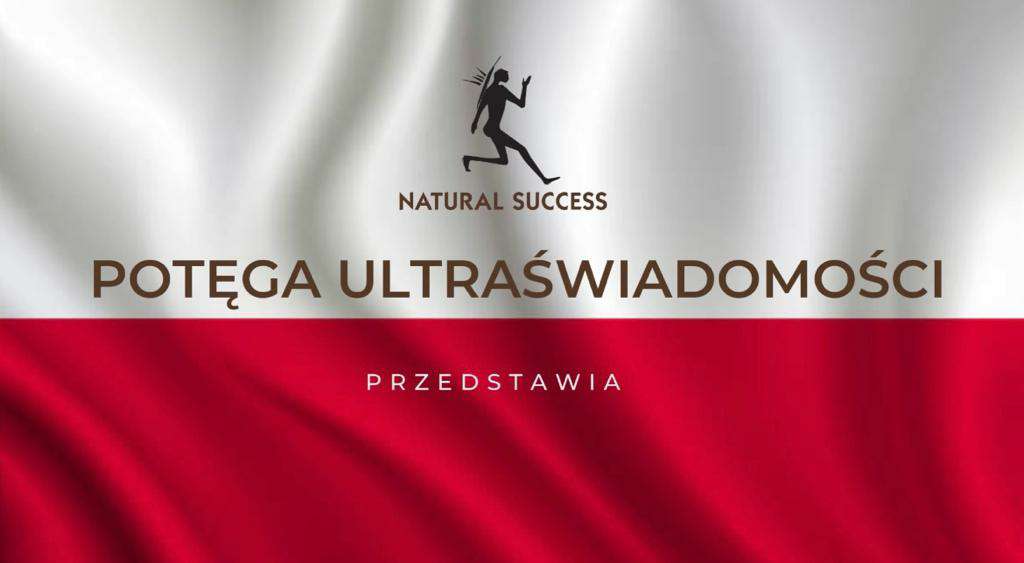 *Please note that you must contact the team using the email address above. Unfortunately, we won't be able to help you at our usual Support Desk.
The Belief Series – There is a Way Things Are (a way the World Is)
If you are familiar with my work, you will be aware that we all have unconscious beliefs; I covered a number of beliefs in the previous Newsletters and will address the remaining unconscious beliefs in the subsequent Newsletters.
The twelve Fundamental Belief Systems are shared by human beings in every culture and civilisation on the planet. By "fundamental", I mean that no matter what diversity of form a Belief takes, it can be reduced down to one of twelve essential Beliefs.
Each belief seeks to compensate for its own sense of limitation, causing dysfunctional strategies and behaviours. Once you are awakened to their existence, you become more sensitive to their insinuations. This helps you hear the creatively low-level rubbish your Unconscious is trying to convince you of, and what is behind the limited, unwanted dynamics you have been creating in your life.
Seeking: Certainty and knowledge of how to be, the owner's manual to life.
While There Is a Right Way is about how things are done, this is about how things "are." It's a more philosophical or metaphysical tension to understand "what it's all about".
Strategies:
Being a fundamentalist.
Seeking knowledge—the more knowledge you have, the more you know how things operate. Then you'll know what to do and what you want.
Reading and studying metaphysics and thinking it matters (metaphysics here meaning the ultimate nature and purpose of existence).
Manipulating self and others based on how you think "it" is.
Giving up responsibility of your life to the universe, God, or whatever your theory of "the way things are" is.
Promoting your belief to save other people who don't understand "the way it is," or to bolster your theory.
Seeking, or maybe writing, the "owner's manual to life."
Being under-involved with others.
…
Thank you for being a part of the world's #1 Creative Orientation community…. Keep in touch and know that we love you!
Love and magic, 
Sign up and stay in touch.
Get updates on our free trainings, insights and William's books
We dislike SPAM as much as you do and we promise not to give your details to anyone else. We may email you event invitations and blog articles created by Natural Success only.