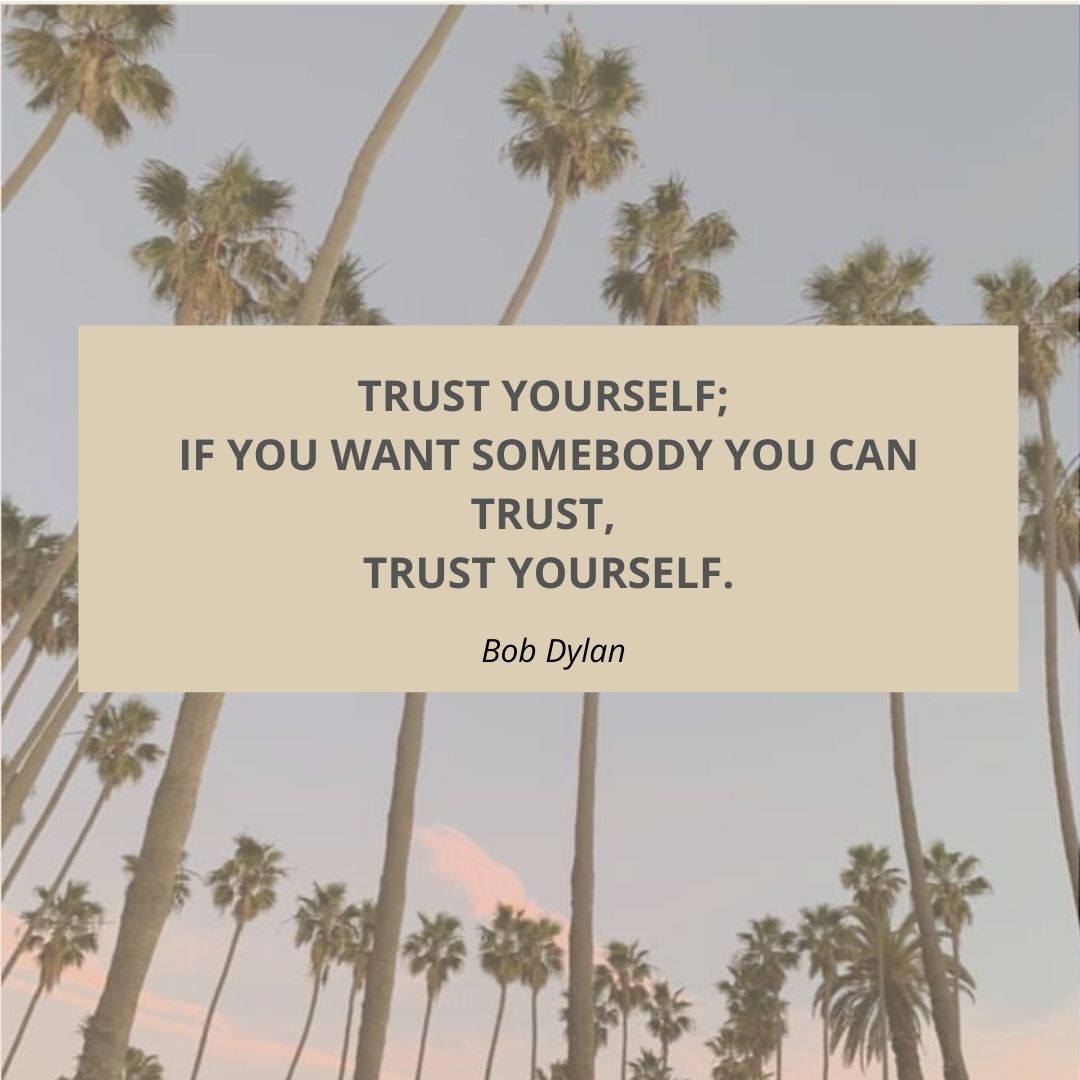 Wow! Time doesn't fly – it surreptitiously erases itself.
It's hard to believe that it's thirty two years ago now that I was living in Israel.
One of the things I loved about Israel was the music on the radio. Bob Dylan's Slow Train Coming hit the airwaves in 1980 and I fell in love with the album.
It seemed as if every time I turned on the radio Bob was singing, 
"Trust yourself; if you want somebody you can trust, trust yourself."
Well, I was always happy to hear those words but, obviously, I've been pretty slow in heeding them.
Now I'm in the United States of America and Bob's words have come back to haunt me. Even though people assure me that everything happens at the right time, I know I should have landed here two or three years ago. That's how far back I got the inner call to move over here. Instead, I made up a string of convincing projects to sidetrack myself. With hindsight, it's unsurprising that things became a grind. The flow seemed so lacking in the end there that I even questioned whether the magic game was for me.
My reservations about moving to America were many and compelling. Letting the legacy of the Magician's Way die in Australia was not a happy prospect. It was hard to see how the work would sustain without me to prop it up. Then there was the doom and gloom of the US economy, and the question asked by myself and many others as to how a complete unknown like me could hope to make it in the tightly sewn up Mind/Body/Spirit scene here.
The picture portrayed of Americans outside of America is often not appealing; my family aren't relishing uprooting themselves from their contented life to go live among people that come across as wrong in almost every way, starting with the accent. Coming here has been a leap of faith.
Well, I've finally stepped into the void and, man, have the hands of the Universe been there, not only to catch me but to hold me up to heights I never would have believed I'd reach so instantaneously. Turns out that magic will live on in Australia. My friends Peter Maloney and Ellen Lake have taken over the Magician's Way community and business interests in Australia and already they have demonstrated that they are extremely competent custodians of magic.
I can't even begin to tell you of all the synchronicity that has arisen since I got here in America: the wonderful people I've met (dinner with Neale Donald Walsh was most probably the highlight), the phenomenal support that has emerged so spontaneously from every direction like iron filings to a magnet, and the great work my team and I have been able to achieve in just two weeks.
The grace at work in this monumental move is summed up by my appearance on Coast to Coast AM just days after I arrived, which sent my book, The Magician's Way, into the top 100 on Amazon! Oh, and my wife and kids can relax. This is an awesome land populated by amazingly open hearted, generous and fun people. We're going to fit right in here.
As for the state of the economy, what I'm working with is bigger than market forces. The truth is always the highest vibration, and as the alchemists say, you use the higher against the lower.
This is about following my truth, and I've found out, once again, Bob Dylan is right:
"If you want somebody you can trust, trust yourself."
Written by William Whitecloud, Founder of Natural Success
Sign up and stay in touch.
Get updates on our free trainings, insights and William's books
We dislike SPAM as much as you do and we promise not to give your details to anyone else. We may email you event invitations and blog articles created by Natural Success only.